Activities of the DepartmentBack
M.Com (Advanced Accountancy) in a two year degree program started in the year 2016.
M.com lectures are scheduled in evening, so that the students can keep balance between employment & academic development.
Various guest lectures are organised for development of students. M.Com students actively participate in different activities conducted by college.
Year of Establishment
M.Com (Advanced Accountancy) – 2016.

Faculty
M.Com (Advanced Accountancy) Department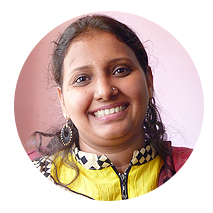 Dr. Shraddha Shukla
M.Com., M.Phil, Ph.D., P.G.D.F.M.
IQAC coordinator, Coordinator for M.Com.(Advanced Accountancy) and B.B.I. and Asst. Prof. in Commerce
Papers and Books Published