Activities of the DepartmentBack
B.Com (B&I) department starts its activities with an orientation program for first year students followed by Parents meeting. In orientation program the students are guided about rules regulations of University, examination pattern, college discipline etc.
First year B& I students are taken to local Bank visit for gaining firsthand experience of banking operation.
T.Y.B&I students are taken for RBI for gaining knowledge about Central banking activities.
Various guest lectures are organised for students to keep them updated about current market scenario related to changes in employment sector and various competitive exams.
Festival called as Aroma-The Talent in our DNA is organised in relation to current changes in academic fields.
Aroma festival is a three day event, wherein different competition are organised by various departments. Some of the activities in the Aroma festival are Mock Bank, Mock Stock exchange etc.
Industrial visits are integral part of academic activity under self finance courses. It enhances student's practical knowledge and exposed to practical working system.
Year of Establishment
B.Com. (Banking & Insurance) – 2004

Faculty
B.Com. (Banking & Insurance ) Department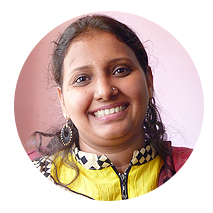 Dr. Shraddha Shukla
M.Com., M.Phil, Ph.D., P.G.D.F.M.
IQAC coordinator, Coordinator for M.Com.(Advanced Accountancy) and B.B.I. and Asst. Prof. in Commerce
Papers and Books Published