Year of Establishment - 1994
Activities of the DepartmentBack
Recognized Research Centre for Ph.D. in Business Policy and Administration under the Faculty of Commerce affiliated to University of Mumbai.
Conducted One Day Multi-Disciplinary National Conference on "Electronic Commerce and Changing Market Scenario" on 27th January 2017.
Total No. of Papers published – 26
No. of Papers Presented - 21
No. of Workshop attended–31
No. of Text Books co-authored-02
Organizes visit to Jawaharlal Nehru Port Trust (JNPT) for T.Y.B.Com Export Marketing students
Organizes visit to Bombay Stock Exchange (B.S.E.)
Department uses ICT through Power Point presentation apart from the traditional "chalk & talk" teaching approach

Number of research projects
| Sr.No. | Title of Minor Research Project | Duration | Amount | Sponsoring Agency |
| --- | --- | --- | --- | --- |
| 1. | Study of Drinking Water problem among urban poor consumers in Mumbai Western Suburb | 2years (25/01/2012 to 24/01/2014 | Rs. 70,000 | UGC |
Subjects Offered :
F.Y.B.Com –
Commerce Paper I & II (Introduction to Business & Service Sector)
Environmental Studies I & II
S.Y.B.Com –
Commerce Paper III & IV (Management & Production Planning)
Advertising I & II
T.Y.B.Com -
Commerce Paper V & VI (MHRM)
Export Marketing I & II
Faculty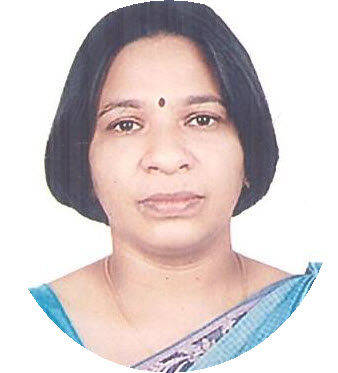 Dr. Kanchan P. Dutt (Head of Department)
M.Com., Ph.D., NET, SET (Associate Professor)
Teaching Experience: 23 Years (Working in Degree College since its inception)

Recognized Post Graduate Teacher in Commerce by Mumbai University
Recognized Ph.D. Guide in the subject of commerce by S.N.D.T. University. Two students awarded Ph.D. Degree under her guidance
Recognized as Ph.D. Guide in the subject of commerce by University of Mumbai.
Member Board of Studies B.Com Banking and Finance (Investment Management), University of Mumbai.
Member Board of Studies of University of Pune in the subject of B.B.M. (I.B.) (15th December 2013 to 15th December 2015)
Papers and Books Published

2016-17
VISIT TO ISTANBUL, TURKEY:
Dr. Kanchan Dutt had been invited by International Society for Third Sector Research (ISTR) for 9th International Conference from 9th to 11th July 2010. She presented a research paper in it.
Received Travel Grant of Rs. 66,025/- from UGC for attending conference.

Member/Fellow of any academic body
Life member - All India Commerce Association.
Life Member – Maharashtra Commerce Association.
Life Member -SNDT Research Horizon.